Master Point Rope Access Leadership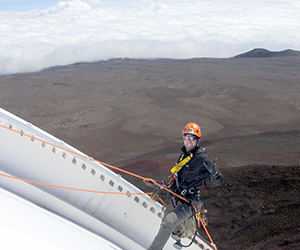 Eric Phillips
Chairman
Eric is an experienced Rope Access Maintenance Technician, Fall Protection Consultant and Explosive Ordnance Disposal technician. From the mountains of Afghanistan to the summit of Mauna Kea, he has worked on a large variety of sites in extreme environments. He has a background of emergency/hazmat response and holds SPRAT III, OSHA 30, BOSIET and Confined Space Rescue certifications. His drive is to make the impossible not just possible, but routine.
Trask Bradbury
CEO
Trask is the consummate rope man. Whether tied into the sharp end of a single rope on ice or rock, or rigging ropes to make a drop from wind turbines – he is equally at home in the vertical world. Trask has worked and rigged in amongst many industries to include petro/chemical, paper/pulp, bridges, dams, wind turbines, skyscrapers, and grain silos. He has also designed and managed rigging for climbing movies such as Higher Ground and Luxury Liner, both produced by Alstrin Films as well as stunt rigging for Fast and Furious 7. In addition, he is an EMT, and holds a SPRAT level 3, BOSIET, an OSHA 30 and Confined Space Rescue certifications. Trask puts safety above all else.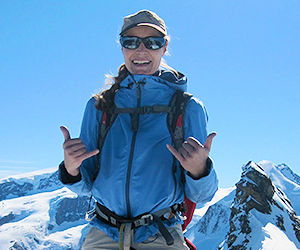 Karina Taugwalder
CSO
Karina joined Master Point April 2019 as part of the Leadership focusing on strategies for marketing and business operations. She is also the owner of her company Online Presence Care offering services in website design, content marketing and search engine marketing. Her passion is helping businesses gain more clients and revenue through online marketing. She has an Associate in Science of Marketing degree from Hawaii University. In her free time Karina is enjoying the outdoors with rock climbing in Colorado and spending time with her partner and their agile dog.